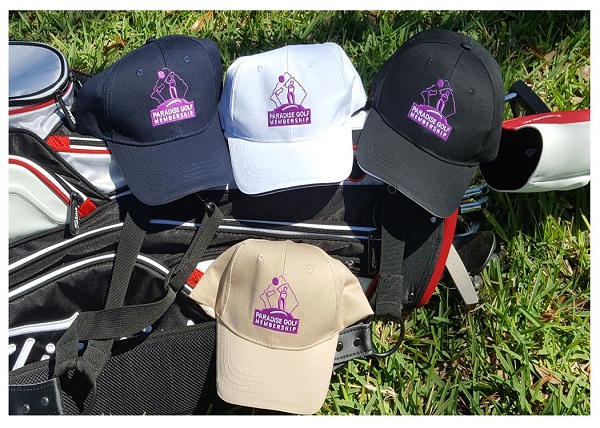 PARADISE GOLF LOGO HATS NOW ON SALE!
We now have Paradise logo hats available for purchase. We have 4 different colors to choose from. The cost per hat is only $10 inclusive of tax and shipping. We have limited quantities of each as a test to see how well received these might be.
CLICK HERE to make your purchase now while supplies last. We will mail out orders received first class mail on the first business day following the order date received.