WINTER MEMBERSHIP ON SALE FOR $105 INCLUDES 2 FREE ROUNDS OF GOLF!
We are now offering our Winter Prime Time Membership for sale at $105.* Even though the Winter Membership starts November 1, we have been selling the Winter Membership since August 22nd at a record pace and as of October 12, we have 112 of the two rounds offered with a full priiced retail purchase of a Winter Membership are almost gone. CLICK HERE to make your purchase of a Winter 2016-17 Membership!
The summer EDITION of our membership which started April 1st ends October 31st. This year's program has by far the greatest value we have ever had! As of October 12, the Summer 2016 Membership program is being offered at the prorated cost of $49.* Of the 90+ courses participating, we have 15 member for a day clubs which allow our members access to great courses both private and publice access at great member for a day prices.
*Please add 7% sales tax and $4.95 shipping, postage, printing.
---
WHAT IS A PARADISE GOLF MEMBERSHIP?
We have established the Paradise Golf Membership program as a "PRIVATE CLUB WITHOUT WALLS." Paradise Golf has become a "virtual club" providing unique value and opportunities for its members. It offers the following programs and benefits all the time for Winter, Summer, and Year Around Members alike:
Great rates year around to a wide variety of clubs with typically 7 day per week anytime access to our participating clubs
"Member for a Day" access to some of the best private clubs in the Central, West Central Florida markets
Tuesday and Thursday email updates about important items like course conditions, special rates and special member only drawings
A full year of tournaments and play days calendar for competitive golfers and fun golfers often at clubs that participate on the membership and tee times program including Black Diamond, Innisbrook, Cypress Run, TPC Tampa Bay and many more!
An annual USGA handicap through the Florida State Golf Association for only $20+tax per year. CLICK HERE for details
League opportunities for singles, couples, competitive and non competitive at a variety of clubs throughout the year
Regular member giveaways to golf travel destinations around the world*
Special rates at practice facilities and driving ranges as well as special lesson and instruction rates
Special member events such as monthly happy hours, a day at Tampa Bay Downs and the Tampa Bay Rays, and other great venues
Special pricing and rates for juniors aged 6-17
---
WINTER MEMBERSHIP PROGRAM 2016-2017 ON SALE!
We are in the final stages of completing our Winter 2016-17 Membership program. The details that are listed below are firm and will be updated regularly as we put the finishing touches on it.
Starts November 1
50+ participating golf courses include clubs in Hillsborough, Pinellas, Pasco, Hernando, Polk, Manatee and Sarasota counties. Committed so far are TPC Tampa Bay, Fox Hollow, Westchase, Seven Springs, Cheval, Timber Greens, Lake Jovita, Eagles and Dunedin just to name a few. We also have commitments on 15 Member for a Day clubs thus far including 12 private clubs
THE VALUE ADDED BENEFITS LISTED BELOW APPLY TO FULL RETAIL PURCHASE ONLY!
The r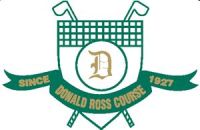 egular price of the Winter Membership starting September 16th is now $105.* We are pleased to announce that Two(2) complimentary rounds of golf will accompany the first 1200 retail membership purchases made of the Winter 2016-2017 Membership until supplies run out. The rounds will be to the historic Dunedin Golf Club, former original home of the PGA of America and a free round/member for a day to the private Innisbrook Resort North or South course.
Innisbrook Director of Golf Bobby Barnes wants to show off the Innisbrook property and inform you about the variety of membership opportunities to

join there - from playing 4 golf courses including the world famous Copperhead course which is home to the annual PGA Tour's Valspar Championship - to enjoying the Loch Ness Monster pool and more! CLICK HERE for details regarding membership opportunities at the resort which has everything a family could ever want from a full service Club.
*The combined value of these two rounds may be up to $135 in the winter period.
Once again we have 50+ courses participating in the program this coming winter. CLICK HERE to download our preliminary Winter Member Guide for 2016-17 CLICK HERE to download our Savings Illustration that shows the monetary benefit of being a Member!
The remainder of the benefits associated with the Winter Membership in 2016-17 we anticipate are slated to be as follows:
15 Member For A Day Certificates including 12 Local Private Clubs Good for 4 Players each. Some of the clubs include one each to Saddlebrook GC, Temple Terrrace, Lake Jovita G&CC, Waterlefe G&RC. The rates to play at these clubs are at very reasonable introductory rates per person
48 "TRY US OUT" Promotional Preferred Rate Round Passes to at least 22 Clubs for our member only - All 2015-16 Winter Participating Clubs are returning except the Belleview Biltmore Golf Club & almost entirely at the same 2015-16 rates. CLICK HERE for last year's illustration
A $10 Golfsmith promotional card - a $10 value
A complimentary lesson with either Jon Johnson or Joe DiPompo of Tampa Bay Downs range
A spiff to be determined courtesy of Edwin Watts
A Free bucket of balls to Tampa Bay Downs Range - a $6 value
A Free bucket of balls to Chi Chi Rodriguez Family Sports Complex Range - a $6 value
A Free bucket of balls to Tampa Golf Range in Carrollwood - a $6 value
A Free bucket of balls to Terrace Hill Temple Terrace Range - a $6 value
$119 credit to use with Razor Golf
VIP card to SHOW ME'S Restaurants in Tampa
And more to follow
CLICK HERE

to purchase our 2016-17 Winter Membership
---
SUMMER MEMBERSHIP 2016 -

MEMBERSHIP NOW AVAILABLE FOR $49+tax/$4.95 postage/printing/handling
You can join for $49 without the free rounds as we are out of free rounds. CLICK HERE for details
With a full retail price purchase of a summer membershio 2016, THE VALUE ADDED BENEFITS LISTED BELOW APPLY! This year's program details are as follows:
Participating golf courses include clubs in Hillsborough, Pinellas, Pasco, Hernando, Polk, Manatee, Sarasota counties as well as Central Florida and other US locations
CLICK HERE to download our the Summer 2016 Members Guide for the Tampa Bay area for Rates and Clubs - most clubs will feature approximately the same rates in 2016!
CLICK HERE to download our Member Guide for Central Florida and other locations around the US which give you access to 90 courses on the program including the private Pride of Pinellas Cypress Run, Isla Del Sol and other new clubs
The benefits that will acccompany our retail priced Summer 2016 Membership program are as follows:
48 Try Us Out Coupons to 32 different golf courses, prices ranging from $15 up, one good for April-July, the other August-October
2 Cart Fee Only for Four Passes to World Woods
15 Member For A Day Passes to a variety of Private Clubs all at very reasonable rates!
A Complimentary 30 minute video lesson with Jon Johnson and Joey DiPompo of Tampa Bay Downs Range
A $119 Razor Golf Gift Card For Use On Razor Golf website
3 Complimentary Buckets of Balls, 1 each to Chi Chi Family Sports Complex, Tampa Bay Downs, Tampa Golf Range & Learning Center
Free Labor Grip Change from Edwin Watts - valued up to $42
$20 Sports Authority Promotional Card
$10 Golfsmith Promotional Card with a variety of discounts
VIP card to Show Me's Tampa
Special Brickhouse Clearwater goody bonus
And other goodies to be announced shortly including some restaurant certificates
We also have corporate memberships available for all of the three above programs. For more information on the corporate programs, group membership rates and more, please call Jerry at (813) 635-9100 x 107 Monday through Friday from 9am-4pm
---
YEAR AROUND WINTER 2016-17 and SUMMER 2017 MEMBERSHIP
We offer a significant savings for year around members of our program that buy at once both the WINTER membership and SUMMER membership programs which we call a COMBO program. This guarantees the purchasers a minimum of four complimentary rounds of golf if they buy the full priced combo membership at $249/person plus tax/shipping-printing. This is a savings of $53.50 over buying each program individually.
CLICK HERE

to purchase our Winter 2016-17 and Summer 2017 Combo program