OUR 2018-19 WINTER MEMBERSHIP

INFORMATION ABOUT OUR UPCOMING 2018-19 PRIME TIME WINTER MEMBERSHIP!
Following below are the details the upcoming Winter 2018-19 membership season that will start November 1, 2018 and end April 15, 2019. We will have over 60 golf courses
at approximately the same low rates as the 2017-18 program including: Fox Hollow, TPC Tampa Bay, Lake Jovita, The Eagles, Timber Greens and more! The purchase price will once again be $110+tax/shipping.*
---
BENEFITS OF OUR UPCOMING 2018-2019 WINTER MEMBERSHIP
Our membership will include 1 complimentary round of golf, a Member for a Day to the fabulous private Innisbrook Resort North or South course and 1 complimentary round to the fabulous Eagles Golf Club. The combined value of these rounds exceeded $235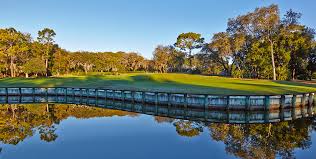 Be sure to check out the awesome Innisbrook Resort Membership program while you are enjoying your Member for a Day experience there. The amenity package is fabulous and reasonably priced for such a top notch private resort.
CLICK HERE for more information about the Innisbrook Resort private club membership program
---
ADDITIONAL BENEFITS OF THE 2018-2019 WINTER MEMBERSHIP PROGRAM
Member for the Day Program with 19+ courses participating - includes fabulous pricing and access to fifteen of the top private clubs in the Tampa Bay/West Central Florida area - priceless

Preferred Rate Try Us Out Program-48 coupons, 22 premier clubs in Tampa Bay area - valued up to $400

A complimentary lesson-PGA professional Jon Johnson or Joey DiPompo, Tampa Bay Downs - valued at $50

A 15% off coupon good for Edwin Watts

A Free bucket of balls to Terrace Hill Driving Range - a $6 value

A Free bucket of balls to Tampa Bay Downs Range - a $6 value

A Free bucket of balls to Chi Chi Rodriguez Family Sports Complex Range - a $6 value

A Free bucket of balls to Ace Golf Driving Ranges - a $6 value

A Free bucket of balls to Plantation Palms Driving Range - a $6 value
To Join For Our Winter Membership, CLICK HERE. For information about the Winter Membership program, please call (813) 635-9100 x 2 or email us at

info@paradise-golf.com
*Please add 7% sales tax and $4.95 shipping/handling
---
AVAILABLE WINTER MEMBERSHIP CATEGORIES FOR 2018-19
Individual Membership - $110+tax/shipping*

Corporate Level I for $499 for four transferable cards*

Corporate Level II for $899 for eight transferable cards*

Junior Membership purchased individually for $29*

Junior Membership purchased for $19 when a junior joins with a paying adult*

Combo Winter Summer Year Around Membership for $259*,**

4 Member Corporate Combo Winter Summer Year Around Membership for $1,099*

8 Member Corporate Combo Winter Summer Year Around Membership for $2,099*
*Please add 7% Sales Tax and $4.95/person shipping/printing/postage
---
PLEASE CONTACT US WITH QUESTIONS OR TO JOIN BY PHONE OR EMAIL
If you have any questions about the above information please call Jerry at (813) 635-9100 x 107 or email us at info@paradise-golf.com